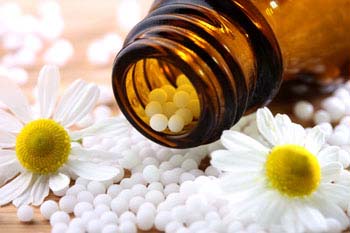 The homeopathic approach to Piles is holistic and comprehensive. It is "preventive" as well as "curative".
The primary aim of homeopathic treatment for Piles is to relieve the tension inside blood vessels.
Homeopathic treatment for Piles is targeted at not only eliminating existing piles, but more importantly, removing the tendency to form them from its roots.
Homeopathic treatment for Piles greatly reduces the probability of recurrence of piles after they have been treated.
Homeopathy helps minimize the symptoms and also prevents complications.
Hundreds of thousands of people have benefitted from it while millions more are experiencing the amazing curative powers of homeopathy in successfully eliminating this rather awkward condition.
Books and literature show that there are more than 100 highly effective remedies for complete homeopathic treatment of Piles including elimination of the tendency of recurrence.
HEMORRHOIDS Alternating with, Pain in lumbar region: 1 Aesc, 3 Aloe
HEMORRHOIDS, Morning , Agg: 1 Acal, 1 Aloe, 4 DIOS, 1 Graph, 1 Kali-bi, 1 Mur-ac, 1 Nux-v, 1 Petr, 1 Podo, 1 Rumx, 1 Sabin, 1 Sulph, 1 Sumb, 1 Thuj
HEMORRHOIDS, Children, in: 1 Abrot, 1 All-c, 1 Aloe, 1 Am-c, 1 Bor, 1 Coll, 1 Merc, 4 MUR-AC, 1 Sulph
The remedy abbreviations with
4 marks- most effective,
3 marks- quite effective,
2 marks- less effective,
1 mark- least effective.