Csr Corporate
Welcome Cure has become a valuable healthcare service provider for the Govt. of India's 'Digital India -Health Initiative'. We have successfully treated more than 2.5lac patients over last 2 years through this initiative across country. Now, we are looking forward for the participation from corporates to ensure the quality healthcare facilities reach every underprivileged family in India. Please find below the details of the initiative.
About CSC Initiative:
CSC Academy is an NGO arm of CSC e-Governance Service India Limited(CSC e-GSIL), a Govt. of India SPV formed to establish and manage programs which will empower the citizens and masses with all essential 350+ services which includes financial inclusion, tele-health, tele-law, central and state govt. schemes, Aadhar, PAN & Passport application etc.
Common Services Centers (CSCs) are a strategic cornerstone of the Digital India programme. Its a very large network of Village level Entrepreneurs (VLE) enabled centers reaching the last miles of the country. They are the access points for delivery of various digital services to villages in India, thereby contributing to a digitally and financially inclusive society. It provides a centralized collaborative framework for delivery to services to citizens through CSCs, besides ensuring systematic viability and sustainability of system.
CSCs are more than service delivery points in rural India. They are positioned as change agents, promoting rural entrepreneurship and building rural capacities and livelihoods. They are enablers of community participation and collective action for engendering social change through a bottom-up approach with key focus on the rural citizen. They are the access points for delivery of various digital services to villages in India, thereby contributing to a digitally and financially inclusive society.
About Health Initiative:
The major challenge is to make the affordable healthcare facilities available to each and every citizen staying in the farthest corner of the country.
Rural Healthcare is in A Dismal State of Affairs
Today, more than 55 million Indians living in villages and small towns have been pushed into poverty because of soaring health expenses
This is because of:
Lack of infrastructure
Low availability of qualified medical professionals and
Sub-standard quality of services (if available)
Although we are a fast-developing economy, we fall behind when it comes to rural healthcare.
This program operates through an entrepreneurship building model and provides fair business opportunities to VLEs operating the centre. The basic infrastructure and capacity building support is provided by govt. There are more than 3.89 lakh+ CSCs across India which enable and empower the citizens to easily avail all the healthcare services and benefits made available on the single window tech platform.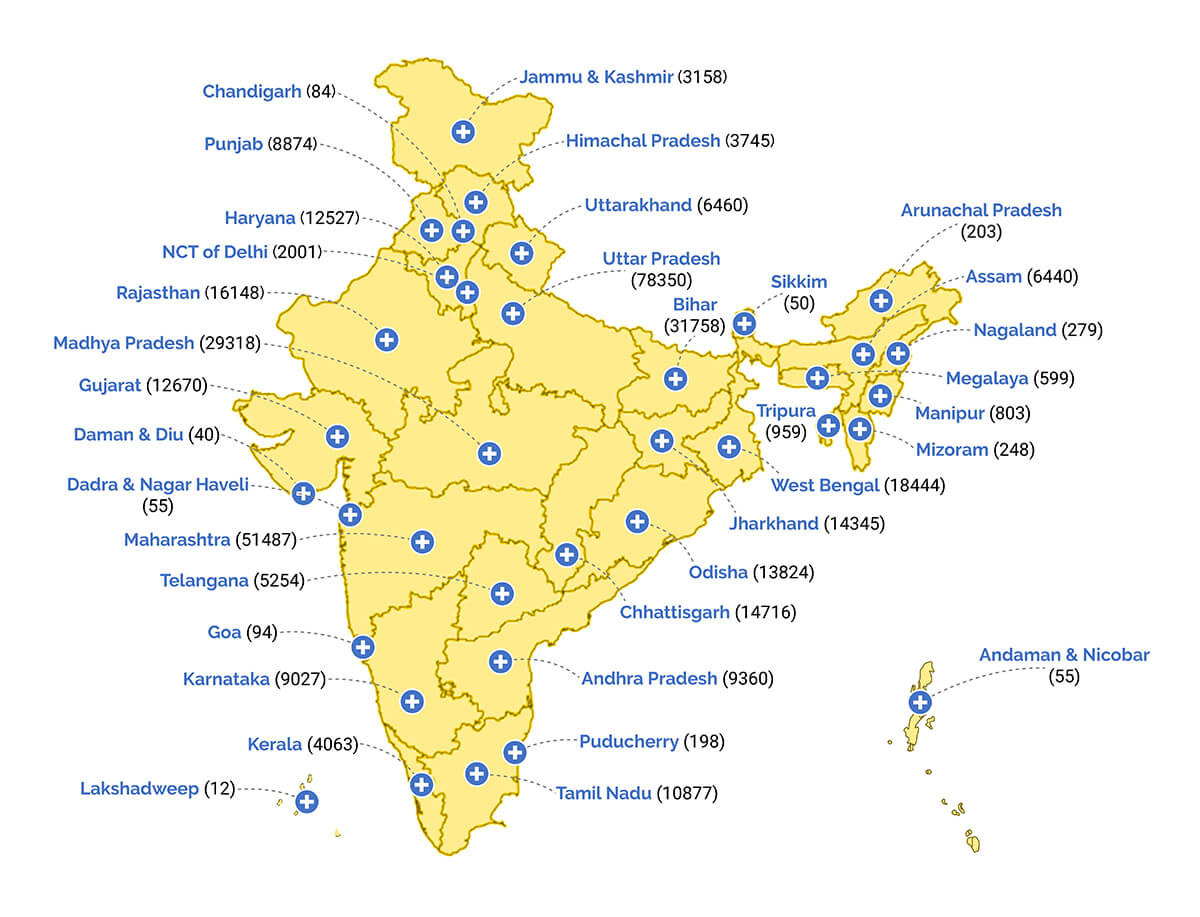 In the last 3 years, the Digital Health initiatives provided vivid health solution acceptance patterns through the healthcare facilities to a wide strata of India citizens including Below Poverty Line (BPL) population. Under this initiative Welcome Cure facilitates Allopathy & Homeopathy consultations as well as medicines (only Homeopathic) to ensure every patient has access to well-equipped medical professionals. We ensure the medicines are provided to the doorstep of patients and patients followed up for optimal outcomes.
It is noteworthy to conclude that Welcome Cure services are most popular with having more than 90% market share in the overall digital health program among 5 other service partners. The said popularity is attributed to:-
Availability of 100+ doctors speaking in over 9 languages
Robust technology wherein even in low bandwidth (256 kbps) seamless video calls can be done for patient-doctor consultations
Affordability of homeopathic treatment compared to other treatment streams
Excellent and highly positive patient outcomes for 1000s of patients
The program is designed with in-program sustainability, attaining high SROIs and regular impact measures through technology for which direct access is given to the donor corporation. We aim to achieve below outcomes:
Provide quality e-consultations & Medicines at subsidised rates
Enabling Village Level Entrepreneurs to provide the teleconsultation services by doing their Capacity building
Ensuring a quality of services maintained and made available through regular monitoring
To match with requirements of various corporate CSR programs we have designed various models to ensure optimal outcomes in the particular geography chosen by the donor. The program models are: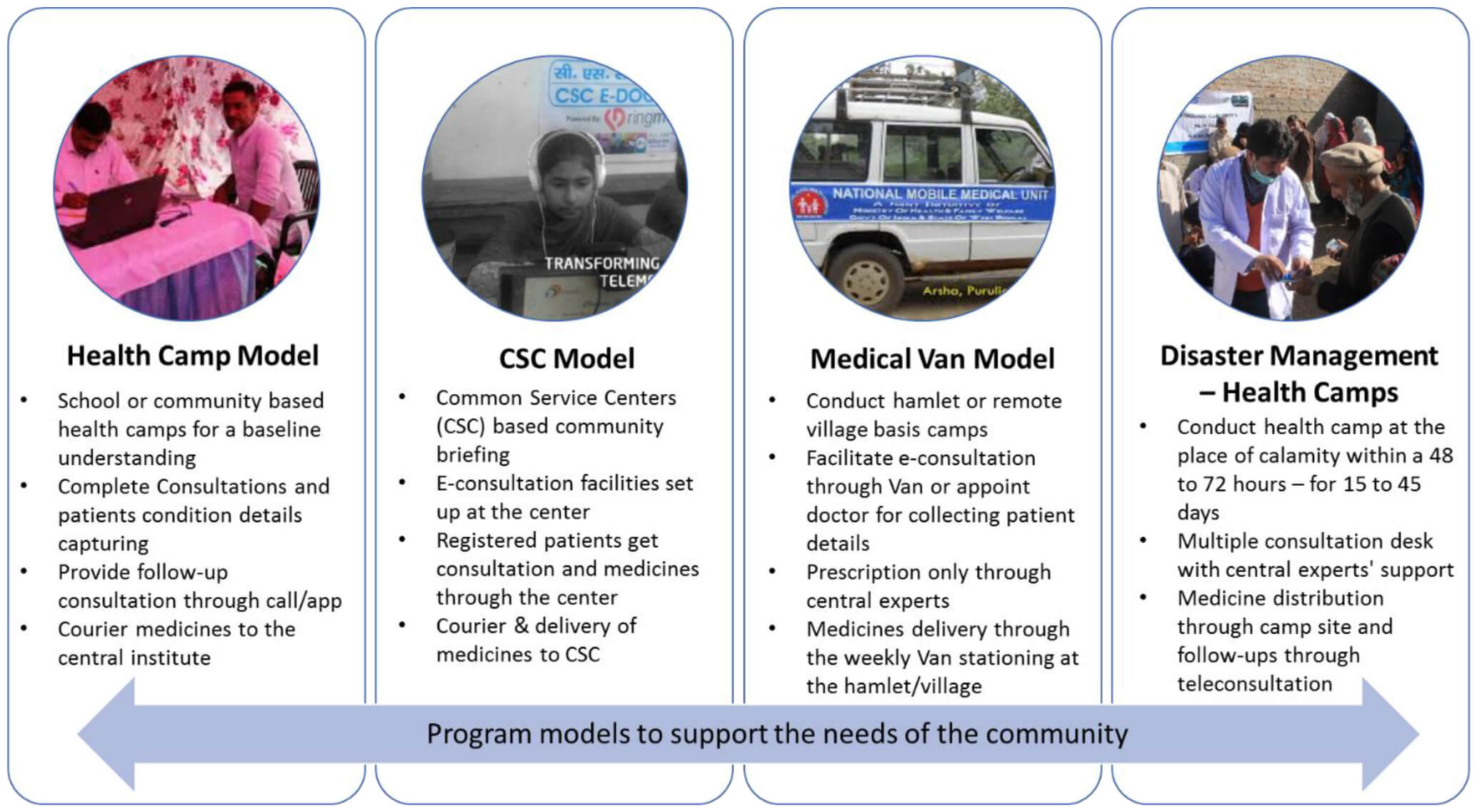 We would encourage corporate to take one step ahead to ensure the accessibility, affordability and a quality basic healthcare to every citizen of the country. To support our initiative please get in touch with us at CSR@CSCDIGITALINDIA.ORG or register your interests here