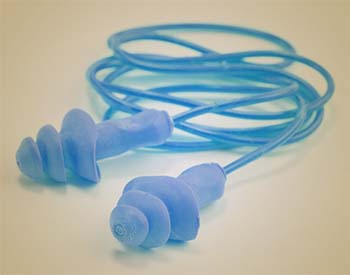 To reduce potential hearing loss, avoid prolonged exposure to sound above 90 decibels.


Examples of Decibel Levels include:

Rock concerts, firecrackers (140 decibels)
Loud bass in cars, snowmobiles (120 decibels)
Chainsaw (110 decibels)
Wood shop (100 decibels)
Lawn mowers, motorcycles (90 decibels)
City traffic noise (80 decibels)
Normal conversation (60 decibels)
Refrigerator humming (40 decibels)

Protect your ears at workplace. Wear earplugs or earmuffs.
Turn down the volume when listening music on headphones.
Never use hairpins or match sticks or any objects for cleaning the ears.

Screening for and treating Syphilis and other infections during pregnancy.
Avoiding the use of ototoxic drugs, unless prescribed and monitored by a qualified physician.