Do you often fall short of breath?
Are you tired of frequent episodes of coughing
Can you hear noises from your chest when you breathe deeply or cough?
WHAT IS BRONCHIAL ASTHMA?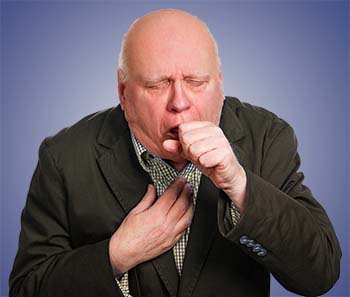 Asthma is a chronic inflammatory disease that Causes hyperreactivity of the airways of lungs leading to wheezing, shortness of breath, chest tightness, and coughing.
Asthma is common and prevalent worldwide. There is no age bar for it, but nearly 50% of cases develop before the age of 10 years and mostly before age 30. Read more about Causes of Bronchial Asthma.
According to the World Health Organization, it is currently affecting 235 million people approximately worldwide.
WHAT HAPPENS IN BRONCHIAL ASTHMA?
QUICK LOOK
Cough, mostly at night
Difficulty in breathing
Tightness of chest
Wheezing or whistling sounds from chest
Bluish discoloration of lips and face(in severe cases)
Rapid pulse(in severe cases)
Click to know more about Symptoms of Bronchial Asthma
WHAT CAN BRONCHIAL ASTHMA LEAD TO?
If not treated, Bronchial Asthma can complicate into:
Underperformance and fatigue at school, work or in recreational occupations.
Absenteeism
Anxiety, Depression and stress
Pneumonia
Collapse of a section of the lung
Respiratory failure
HOW WELL HOMEOPATHY WORKS IN BRONCHIAL ASTHMA
Homeopathy has more than 100 preventive and curative medicines in Treatment For Bronchial Asthma that works very well for patients of all ages.
Every remedy is carefully prescribed on the basis of the patient's history and the correct homeopathic medicine can prevent spread of infection and unnecessary complications.
Homeopathic Treatment For Bronchial Asthma is very subtle and gentle and brings immense relief to the patient without causing any side-effects.
Few of our amazing remedies include:
Rumex: This remedy suits patients who have dry teasing cough initially, followed by stringy cough. Complaints increase on talking, by pressure and taking in cold air.
Kali bichromicum: One of the best choices when the character of cough is yellow, stringy and sticky mucus. Complaints are worse in the morning.
Natrum sulphuricum: Asthma aggravates in rainy season or in moist conditions. Must hold the chest while coughing
Aralia diadema: Dry cough, choking sensation, attack comes on after first sleep, worse lying down.