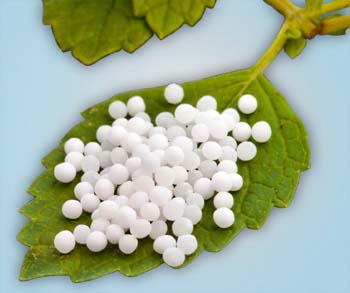 Homeopathic treatment of Panic Attacks involves an in-depth analysis into the life history of the sufferer, with detailed information about the Symptoms, characteristics and peculiarities.
The correct medicine prescribed not only brings the person out of the attack, but also helps in preventing relapse of the condition. Homoeopathic treatment for Panic attacks provides complete holistic wellbeing to the patient and assists recovery in the safest and most natural way.
Homeopathic treatment for Panic attacks ensures side-effect free recovery from the disease without inducing any drug dependence.
Few of our amazing remedies in Homeopathic treatment of Panic attacks include:
Argentum Nitricum: Very good remedy in homeopathic treatment for Panic attacks with marked fear and nervousness. Thinks his understanding will and must fail. Impulse to jump out of the window. Palpitations with irregular, intermittent pulse. Varied fears and anxieties.
Aconitum Napellus: Patient has tremendous fear of death and even predicts his time of death. Intense agitation, restlessness and fear are hallmark features. Great nervous excitability is there. Life is rendered miserable with fear.
Gelsemium: Suits people who are nervous. There is strong anticipation of some unfortunate event. Helps in cases where there is bad effect from fright and sudden surge of emotions like after any bad news. There is great fear of falling and person wants to grasp those near him.
Pulsatilla: Effective in people who are very shy, mild and sensitive. Despair of eternal happiness, with continual praying. Impulse to hide or to run away, mistrust and suspicion. Great flow of very changeful ideas.
The treatment given by our Experts is highly specific for the individual we treat and not limited to 2 or 3 drugs. Homeopathic treatment for Panic attacks offers a minimum of 200 remedies effective against PANIC ATTACKS. Have a look at some of the remedies used in homeopathic treatment for Panic attacks.
PANIC, ATTACKS, Airplanes, in: 2 Acon, 2 Arg-n, 1 Gels
PANIC, ATTACKS, Death, fear of, with: 1 Acon, 1 Ars, 1 Kali-ar, 1 Phos
PANIC, ATTACKS, Fright, after: 3 Acon, 2 Ars, 2 Gels, 1 Lyc, 1 Merc, 1 Nat-m, 3 Op, 1 Rob, 2 Sil
PANIC, ATTACKS, Speaking, when public: 2 Gels, 2 Lyc, 1 Sil
The remedy abbreviations with
4 marks- most effective,
3 marks- quite effective,
2 marks- less effective,
1 mark- least effective.