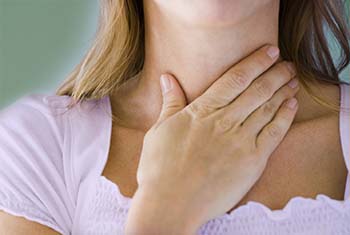 When your thyroid is unable to produce sufficient quantities of thyroid hormones, you land up gaining weight, losing appetite and in general, feeling lousy! Your thyroid gland may be small, but it can create some of the biggest problems in you!
Hypothyroidism is a common endocrine disorder resulting from deficiency of thyroid hormones.
It is a disease encompassing all the socio-economical and cultural groups and is more commonly seen in women and people over the age of 50.
Hypothyroidism is a global disease having multisystemic involvement, varied presentations and hazardous complications.
Homeopathy has been found to be very effective in the treatment of Hypothyroidism. Homeopathic medicines will not only help to maintain thyroxine levels in the body but will also eventually heal the thyroid gland naturally so that it is able to sustain itself and produce adequate amount of hormones.
More than anything, Homeopathy avoids the use of hormones given externally, and eliminates unnecessary dependency.