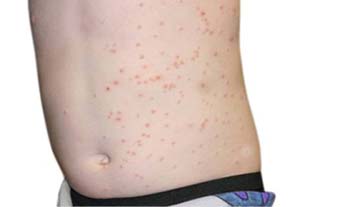 Molluscum Contagiosum. is a viral infection which can happen to anyone. However, certain groups have been seen to be more prone to develop the condition. They include:
People whose immune system is weakened, either by the prolonged use of steroids, chemotherapy or HIV viral infection.
Individuals who come in close contact with infected persons. E.g. Healthcare professionals, teachers, students, fellow sports participants, etc.
People suffering from atopic dermatitis are known to be more likely to develop the disease.
Children between the ages of 1 and 10 years.