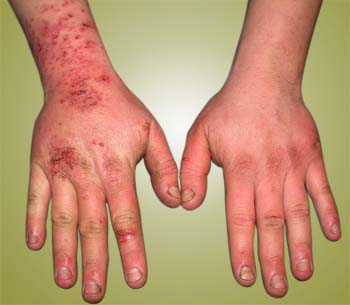 Exposure to Physical & Chemical Allergens: like dust, pet fur, pollen, detergents, certain oils, greases and other chemicals.
Food Sensitivity: Certain food like nuts, soya, milk, eggs, etc. can bring on an allergic response in sensitized individuals.
Family History of Allergic Diseases: Like Eczema, Asthma, Allergic Rhinitis, etc.
Menopause: brings on an imbalance of hormones in the body and can precipitate eczema.
Obesity: makes the creases on the skin more vulnerable to getting eczema.
Mental stress: is one of the important eczema risk factors because it causes an overall hampering of immunity.