A twenty three year old unmarried anaemic girl consulted us for treatment of delayed, scanty menses with phases of amenorrhoea since last 3 years.
Image: Before Treatment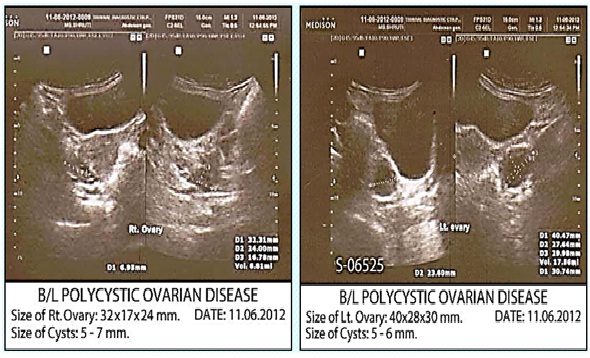 Image: Before Treatment.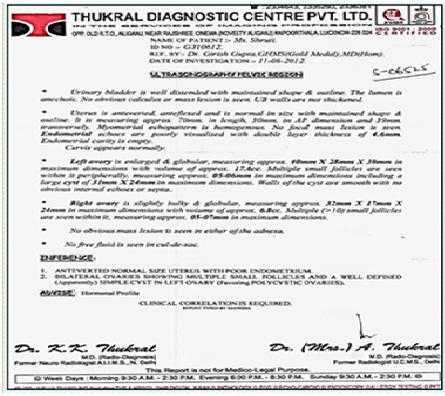 Image: Before Treatment.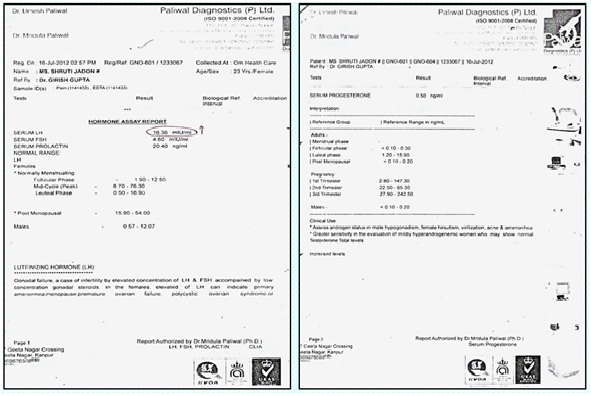 She had history of fracture of lower back few years back. Also she had history of suppressions of skin disease by steroidal ointments. She had frequent diarrhoea and vomiting problems in childhood.
As a person she was optimistic and mild but had a fear of misfortune. Also she had a changeable mood and it was more weepy and sad mood. She used to get easily angry and was quite impatient. She had desire for company. Could not stay alone. She was sensitive in nature, easily got offended and used to feel better by consolation. Keeping things organized and tidy was her favorite. She had tendency of being hasty.
Her thirst was very less and she did not like meat at all. She was more comfortable in cold weathers.
Based on her symptoms she was given Pulsatilla.
Image: After Treatment.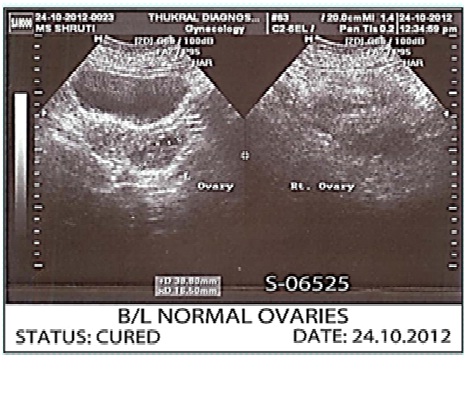 Image: After Treatment.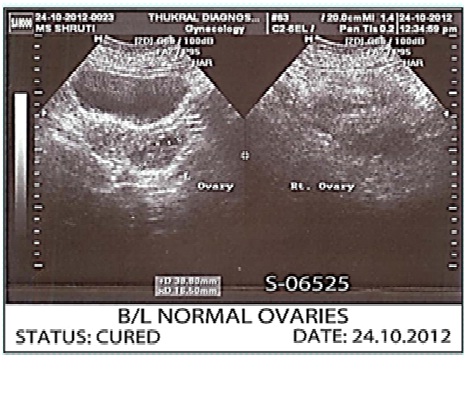 Menses appeared soon. Patient was over all better. Fear of misfortune and weeping tendency also reduced. Repeat ultrasonography of pelvis revealed normal uterus and ovaries with no evidence of PCOD.
Patient was relieved of the troublesome disease and hence was very satisfied.
Thus with holistic approach and treatment under homeopathy, conditions like PCOD also finds effective treatment within very short span of time.