A young scrap iron merchant, married for 5 years now was desirous of becoming a father. On getting examined and investigated for infertility it was diagnosed that he had right sided varicocoele. He started many treatments, but his efforts paid him nothing as no treatment helped him. He was advised surgery but he refrained from it.
One of his efforts was to visit a homoeopath, where his detailed case was taken. It was then revealed that he was facing a familial stress. He being the eldest in family became the sole bread winner who struggled for his family when his father died suddenly in a road accident. He got his siblings education done, and took all their responsibilities then. But now they have estranged him, and he is feeling very much left alone. Case study was done, and he was prescribed Mag mur 1M, followed by Sachrumlactis 30 and Manganum 200 and was advised to come back after 3 months.
After about 4 months of treatment his repeat USG showed normal right testicles with no evidence of varicocoele.
Varicocoele before treatment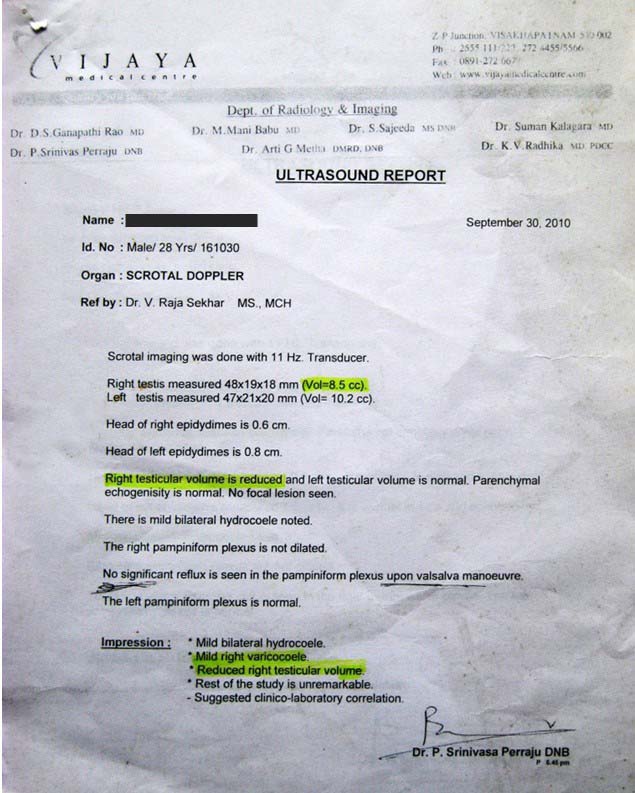 Varicocoele after treatment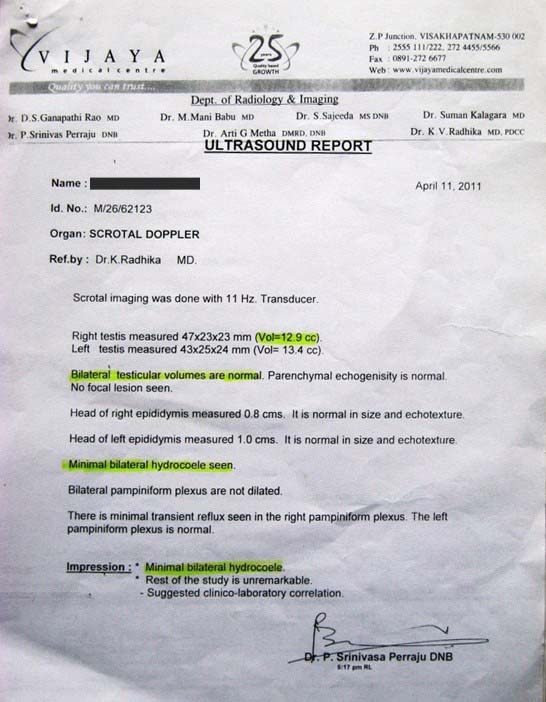 The couple was happy to have a baby then. Young man thus found solace in homoeopathy, which helped him to become a father.