A 30 year-old housewife was suffering from Psoriasis since 12 years. She had large psoriatic patches on margins of scalp, hands, leg and back. Her complaints were worse in winter season, warmth of bed and in sunlight, and eruptions had an itching and burning quality.
She was a housewife and was mother to a baby. She was planning for another child but because of long continuing steroidal treatment, she had avoided pregnancy since her dermatologist had warned her of steroidal effects on the baby.
She was extremely worried that she wouldn't be able to conceive and was very hopeless about recovery of her skin disease.
On the basis of her symptoms, the homeopathic remedy Sulphur was given.
Over 8 months of treatment, her complaints reduced significantly and her previous treatment (steroids) was tapered off.
Before Treatment: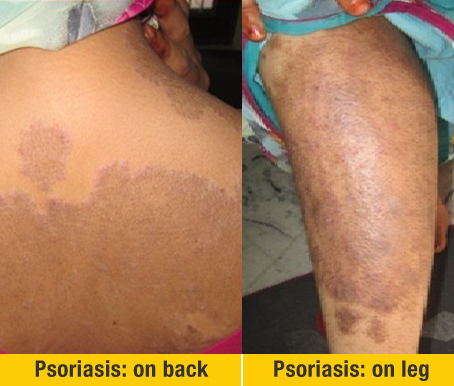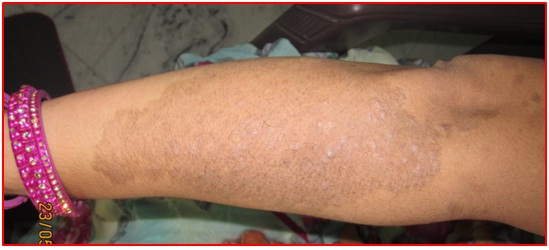 After Treatment: