A retired teacher of 73 years came with complaint of continuous vertigo since 6 months. He was diagnosed a case of superasellar pituitary adenoma. He was feeling as if everything was revolving. It was worse with walking and better by lying down. All the time he had trembling of arms and hands and cramps in muscles. He also had cortical cyst in left kidney.
Before Treatment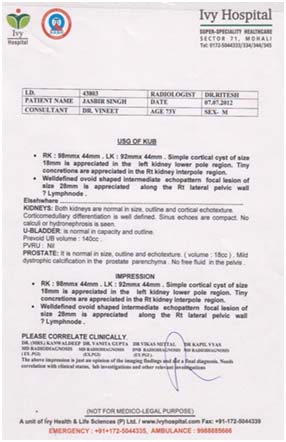 He was fair complexioned, tall and thin. He craved sweet and sour things and thirst was less. He had constipation and burning after urination. Sleep was not proper with moaning. He was honest, good willed and hard working. He was upset because of his dominating and uncaring wife. He constantly moved at bed in night. He had frequent mood changes and weak memory. He used to become emotional suddenly. He hated his wife & tried to kill her in illness, and usually became violent.
After Treatment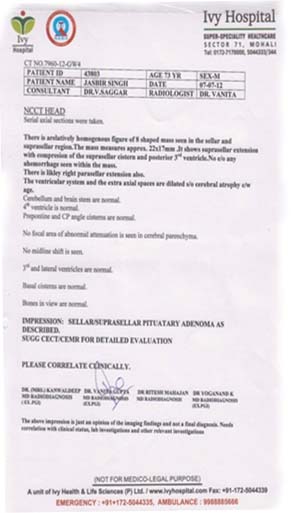 Based on his symptoms, he was given Kali Bichromium 200. He started improving with treatment. His sleep and restlessness improved. He was fine and could perform his house hold duties well. He was very happy that he opted for homeopathic treatment.