Husband 33 years old and wife 27 years old consulted for not been able to have a child. On investigations it was found that the husband had male infertility-having low sperm count and motility. Since then they have left no stone unturned to fulfil their desire. Husband's infertility issues were left unsolved for the last 2 years, it was then they consulted a homoeopath.
After detailed talk with the couple, discussed their problem; then the treatment started for the husband and he was given SELENIUM 200. After a month, the report showed that the sperm count had increased from 5 million to 12 million. SELENIUM 1M was given next and three months later- it was found that the sperm count was at 70 million.
Before treatment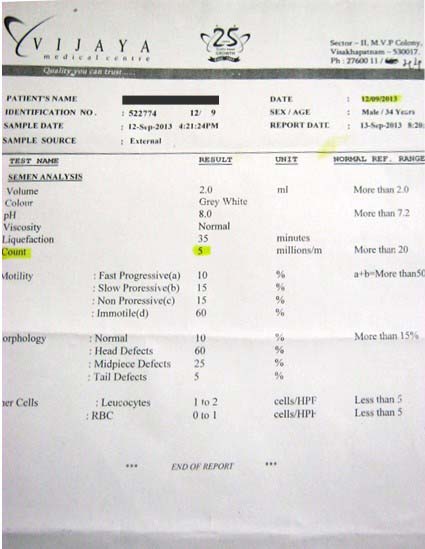 During treatment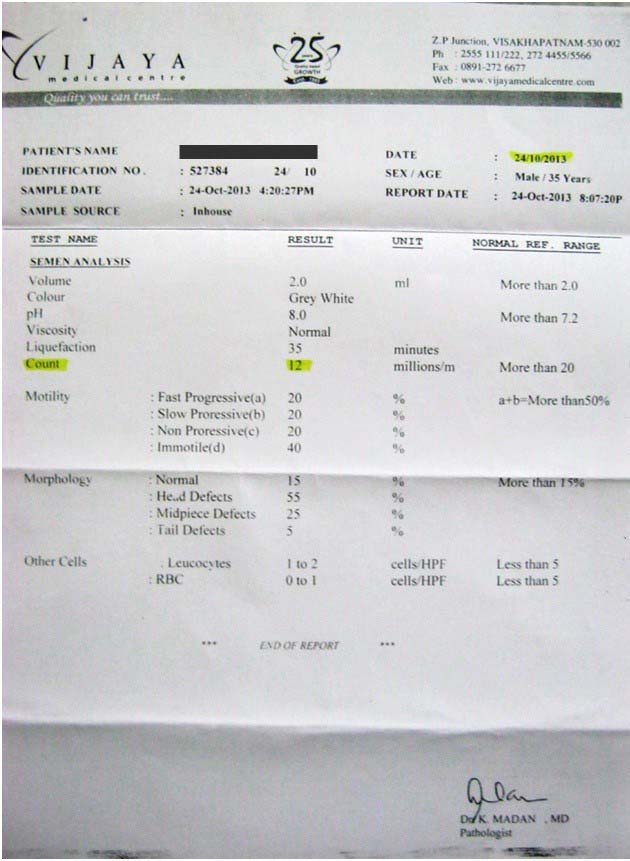 After treatment
Thus homoeopathy gave a man with male infertility the ultimate joy of fatherhood, as the couple were soon blessed with their own child.