young 23 year-old village girl came with chief complaint of redness of face with severe itching and burning.
She had been exposed to some allergen while working in the farm. Eruptions developed within 8 hours after exposure, and since she had to work continuously for few days on the farm itself, her condition kept worsening. Her eruptions were additionally exacerbated by exposure to sunlight and heat.
She was a student in a nursing college and was very impatient by nature. She lived in a hostel among friends and was a careless person by nature. She felt hopeless about recovery of her skin disease.
On the basis of her complaints and overall nature, the remedy Natrum muriaticum was given.
Within the first follow-up, her skin complaints decreased, and with regular homeopathic treatment, her allergy went down steadily.
Before Treatment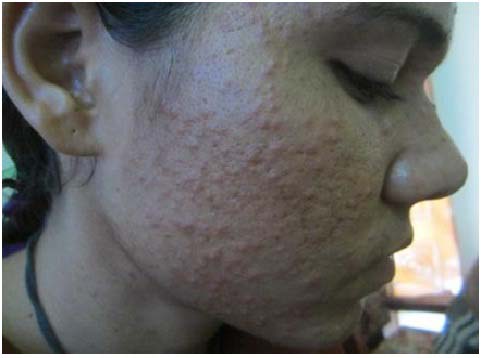 After Treatment