Homeopathy For Good Health And Happiness Seminar At Greaves Cotton
Welcome Cure conducted a seminar on 18th March 2015 at Greaves Cotton Limited, Worli. The key speaker in the seminar was Dr. Jawahar Shah, Managing Director, Welcome Cure.
Topic: "Homeopathy" - Its advantage on the Health of the Employees and their Family members
The session addressed topics like common ailments affecting corporate life and how Homeopathy can effectively tackle them. Dr. Jawahar Shah busted many age old myths regarding Homeopathy and explained how Homeopathy can bring happiness and health in everybody's life.
The event was attended by about 50 senior and mid-level employees. The lecture was followed by an active Q & A session with the audience.
As part of their health awareness program, the Welcome Cure team then carried out a workshop on Body Composition Monitoring for the staff members which saw enthusiastic participation by all who were present.
So happy were they with the workshop that on demand, a second workshop was conducted on 23rd March, 2015 for the rest of the employees.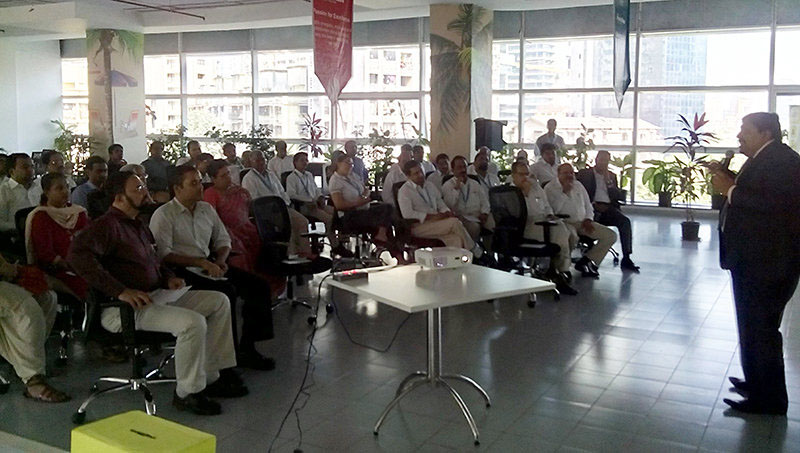 Senior Homeopath Dr. Jawahar Shah, Managing Director, Welcome Cure addressing the employees of Greaves Cotton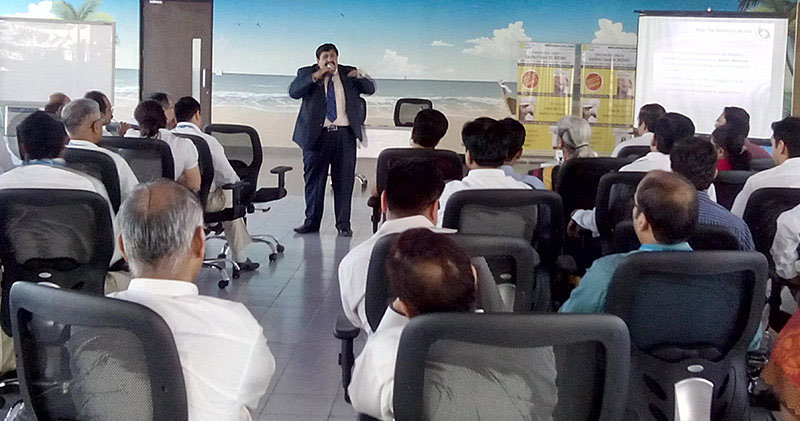 Dr. Jawahar Shah addressing the staff members of Greaves Cotton Ltd. on Homeopathy and its Benefits on Health
Find more about special corporate benefits at Corporate Corner visit Corporate Health and Wellness Solution.
You too can experience it at your organisation, contact us on corporate@welcomecure.com.