A girl of sixteen years age consulted for complaint of Amenorrhoea since 2 months. She had acne on face, chest and back since 4 years. Also there was excessive facial hair growth. Skin of her neck was also hyper pigmented. Her hormone levels were also abnormal.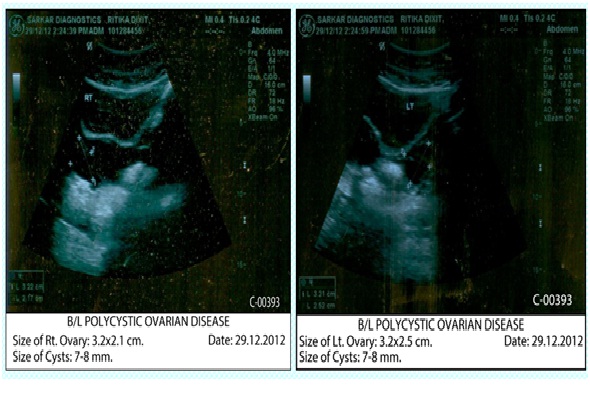 Image: Before Treatment.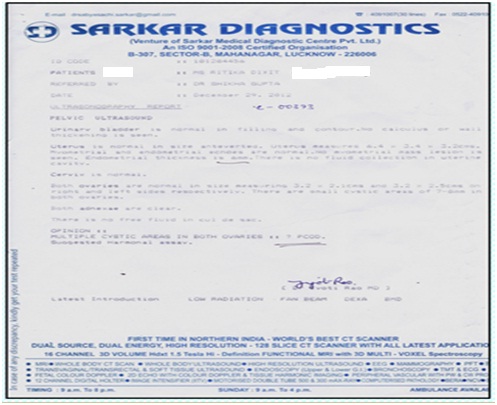 Image: Before Treatment.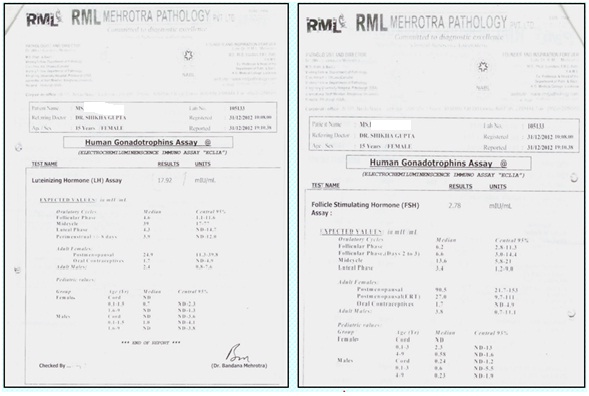 Image: Before Treatment.
She had received homeopathic treatment from elsewhere without any relief. Her last menses was 2 months back.
Her mother had history of hypertension.
As a person she was of yielding disposition, with tendency to weep easily. Consolation aggravated her. She had fear of reptiles and cockroaches. Mathematics was not her cup of tea. She was optimistic, though her ailments resulted from anger and vexation. She was lazy.
She was easily affected from cold. She liked salt and salty food and potatoes. During sleep she laid on abdomen. Sweating was more on palms and soles. Childish tendency like putting finger in mouth was present in her.
Based on her symptoms she was given Calcarea Carbonica.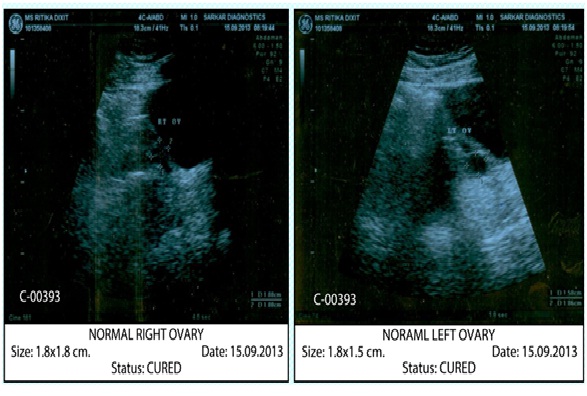 Image: After Treatment.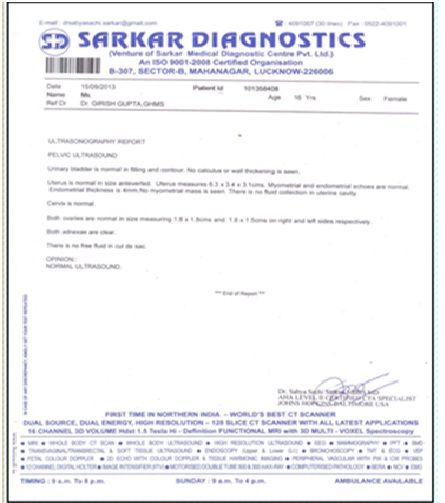 Image: After Treatment.
She started showing signs of improvement. Treatment was continued on the same lines. Her menses soon became regular. Hyper pigmentation also faded away slowly. Sonography reports showed normal results. Also her hormone levels became normal.
Here, homeopathy not only treats disease condition, but also considers mental symptoms of patient, hence gets successful results.