This offer is not valid outside India at this moment. We apologize for any inconvenience. We shall get in touch with you as soon as we offer this trial plan in your region.
Click here to continue
Thanking you, Team Welcome Cure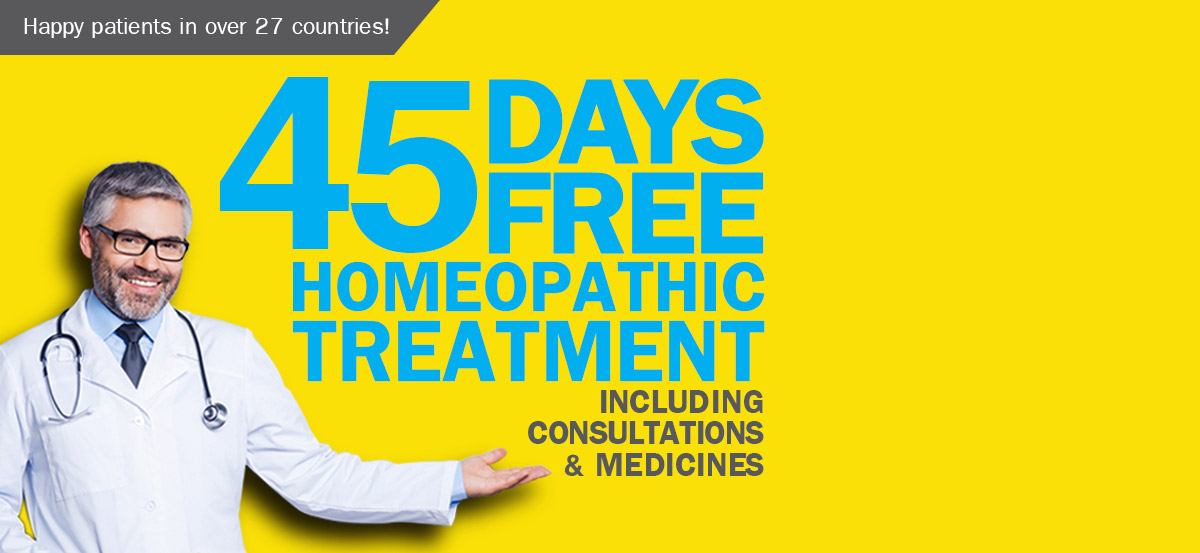 Features
45 Days Free Trial
Subscription Plans

( 3 Months - 24 Months)

Doctor Consultations
Senior Doctor
Super Specialist Doctor
Number of Consultations
4
Unlimited
Number of Diseases Treated
1
Unlimited
Medicine Delivery
1
(Postage & Handling

Rs 199/-

)
Unlimited
German Medicines
First-Aid Kit for entire Family worth

Rs.999/-

Online Storage of Health records
Personalised Diet Plan
Safe, Natural, Chemical & Side-effect
Free
Treatment for 100+ Diseases & for all Age Groups
Children
Autism
Asthma
Allergies
ADHD
Common Cold
Tonsillitis
Women
Acne
Hair Fall
PCOS (PCOD)
Pregnancy Issues
Skin Diseases
Uterine Fibroids
Working Adults
Acidity
Back Pain
Chronic Constipation
Depression
Obesity
Psoriasis
Elderly
Arthritis
Diabetes
Joint Pains
Insomnia
Prostate problems
Parkinson's Disease
and many more....